Limbaži museum exhibition of fragrant lilies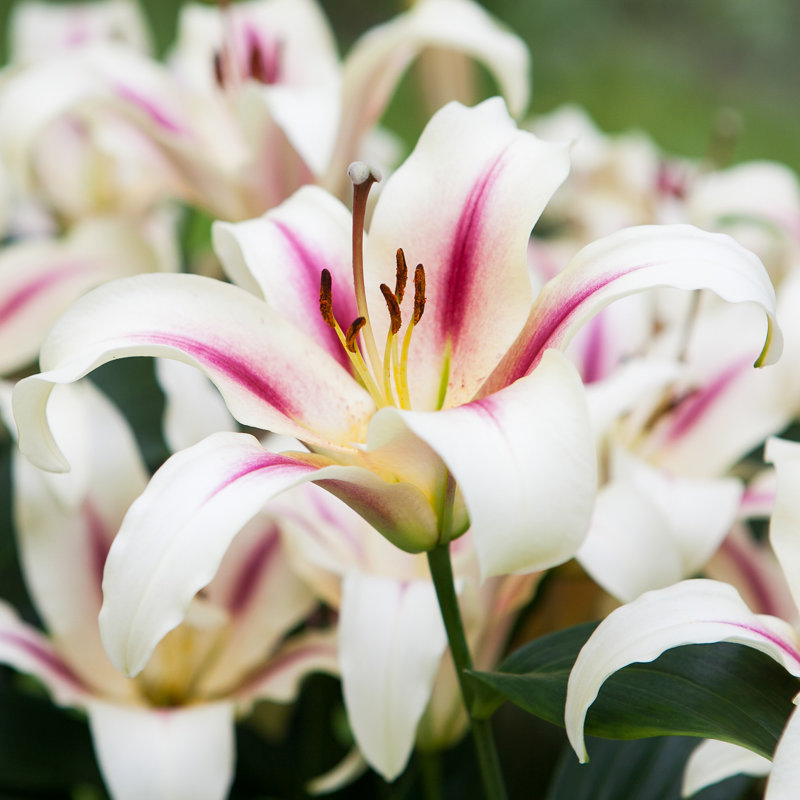 A lily exhibit, arranged with the help of the Lilium Balticum lily breeders' society, will be open in the Limbaži Museum from 18 to 21 July.
Sublime and graceful, from white to dark red – those are lilies, queens of summer, which will be magnificently displayed in the Limbaži Museum exhibition. In many forms, colours and fragrances, there will be more than 60 lily varieties that are able to grow in the Latvian climate presented in the exhibition. Royal lilies are especially popular in gardens, because they stand out with their gracious blooming and intoxicating fragrance. Latvian breeders have created many beautiful royal lily varieties, from which a part can be viewed at the exhibition.
The lilies for the Limbaži Museum exhibition have been provided by the following breeders and collectors: Antra Balode from Saulkrasti, Guntis and Ināra Grants from Daugmale, Aivars and Inta Laķis from Ogre, Andris and Ilona Krūmiņš from Blome, Sondra Riekstiņa from Slampe, Ingrīda Grīna from Ķekava and others.
We invite you to visit the exhibition, choose the variety that you like the most and order bulbs.
The exhibition shall be opened on 18 July at 12:00 in the Limbaži Museum, 7 Burtnieki Street, in Limbaži.
Work hours of Limbaži Museum during the exhibition: Thursday 18.07 12:00 – 18:00, Friday 19.07 10:00 – 18:00, Saturday 20.07 10:00 – 18:00, Sunday 21.07 10:00 – 18:00
More information via phone: (+371) 64070632.